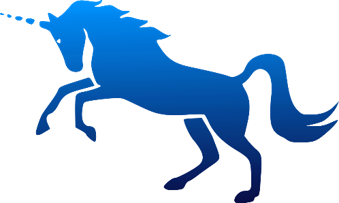 Weekly Unicorn News features current articles about private technology companies whose ideas are dynamically changing our world. Investors refer to these private, venture-backed companies, all or most of which are valued at over $1 billion, as Unicorns, due to their rarity and size.
This newsletter features two sections, one providing you news on companies that are held in the EWM Alternative Investments SPV, LLC-Series 2-Unicorn Technology Fund, and the other contains with news on the broad universe of unicorn companies (which may or may not be under consideration as a Fund investment).  Simply click on the article images to access the content in which you are interested.
Endowment Wealth Management™, Inc. (EWM) is the manager for the EWM Alternative Investments SPV, LLC-Series 2-Unicorn Technology Fund (the "Fund").  The Fund seeks to hold a diversified portfolio of non-publicly traded Unicorn technology companies and is available to accredited investors meeting certain income and net worth qualifications.  The Fund closed to new investors on 12/31/2017.
Below are links to the most recent issue, previous issues, and articles/content related to unicorn companies.
Risks of venture capital investing
Information presented is for educational purposes only and does not intend to make an offer or solicitation for the sale or purchase of any specific securities, investments, or investment strategies.  All investments involve risk and unless otherwise stated are not guaranteed.  Venture capital investing involves risk, including risk of your entire investment and is not suitable for all investors- even accredited ones. Investing in venture capital companies, including unicorns, may involve additional risks that are not prevalent in other investments. You should not assume that any of the above or linked content serves as the receipt of, or as a substitute for personalized investment advice. Content is not an offering or solicitation to buy securities. This offering can only be made by the private placement memorandum.  Past performance is not indicative of future performance.